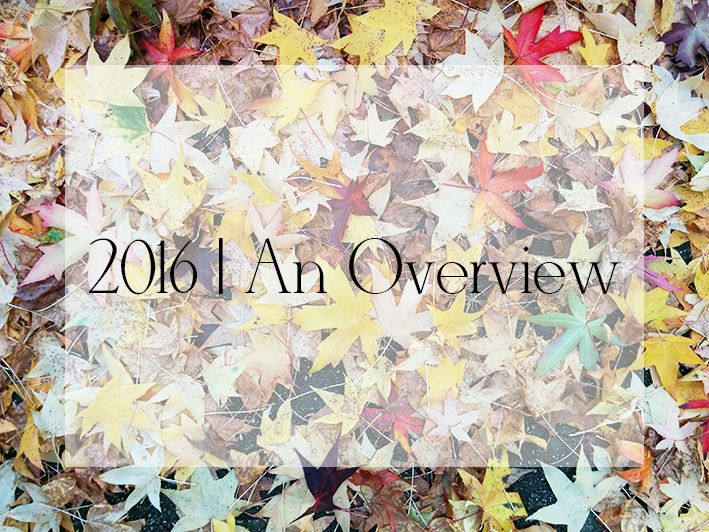 It's hard to wrap my mind around the fact that 2016 is almost over, and here I am, writing my last post this year. 2016 was more than interesting, so many things happened, and 95% of those things were good ones. Definitely can't complain about that. Instead of writing a novel about these past 12 months, I thought writing an overview would be a much better idea since I'll be able to see all important points in an organised way. So, let's start!
another year in Sweden – let's start with the most obvious thing – it's almost our 2nd anniversary in Sweden, and I have to admit that this year was much harder when it comes to all those changes which you might encounter after moving to another country. I had (or still have)  my ups and downs when it comes to moving to Sweden, but I think I might leave that for another post since I really could write a novel right now. :D Either way, moving to another country is a huge thing, and I guess it will take me another year or two to get used to the fact that another country is now

my home

.
learned a new language – great thing about Sweden is that you can learn Swedish for free, and I did just that! I went through every possible course that was available, and I'm proud to say that now, I do speak Swedish! It might not be perfect, I might have a terrible accent, but hey, I've learned a new language! And it feels so good to speak Swedish! I'm so happy every time I speak Swedish even though I have bad days when I don't feel like speaking Swedish (in that case, English does the work). Personally, learning Swedish was really important to me, because that's a way to get to know Sweden and Swedes, their traditions, to understand what they do and why they do it in a certain way, and so many other things. Not to mention I had further plans with my Swedish language, which brings me to my next point…
…I applied to university, and… I got in! – this is the weirdest thing ever, I could never imagine I would be studying in Sweden! And not just that, but my classes will be in Swedish! To be honest, I'm totally freaking out about the Swedish part, but if I got this far, I'm pretty sure I'll manage the rest of it, too. Still, it doesn't mean it's less scary haha :D Anyway, wish me luck, I'll need it!
met new friends – the thing that I love the most about moving to Sweden, is the fact that I met so many people from so many different countries, and it's such a pleasure to learn about other cultures and traditions. At the moment, I have friends from Mexico, South Africa, Syria, Iran, UK, Sweden… just to name a few. I'm so grateful for every person I met here and I guess that's just the beginning. ♥
personal changes – last, but not least, I experienced (and still am) many changes on a personal level. Of course, this was expected, but I don't think I was actually aware how much it would affect me. A lot of things changed in the past year, and definitely for the better. As you know, last year I decided to go vegetarian and with that came some other changes like supporting only cruelty free brands, thinking more about the impact we have on people and environment around us, what do I want to leave behind me, and more. This inspired me to introduce additional changes into my life, and since 2017 is about to start, I decided to continue what I was already doing, but also to go a step or two further. This is something I'll be writing in my upcoming post "Plans for 2017". :)
So, these were my significant points in 2016. How about yours? Or are you relying on 2017? Feel free to share!
Vesna ♥