I'm not really sure why, but I love making all kinds of tags! :D I use them for everything I can think of: labeling presents, jars, as bookmarks and so on. For some reason, tags are pricey in hobby and home decor stores here in Stockholm, so I definitely prefer making them on my own. If you want to make your own tags with botanical motifs, keep reading!
Here's what you need:
paper (thicker, 170 grams will do; smooth since you'll be drawing)
pens or markers (black or color; I prefer black ones)
scissors
hole puncher (I guess every household has the one that punches two or four holes; this one is more convenient if you ask me, but not a must)
jute twine rope or ribbon
ruler (not pictured)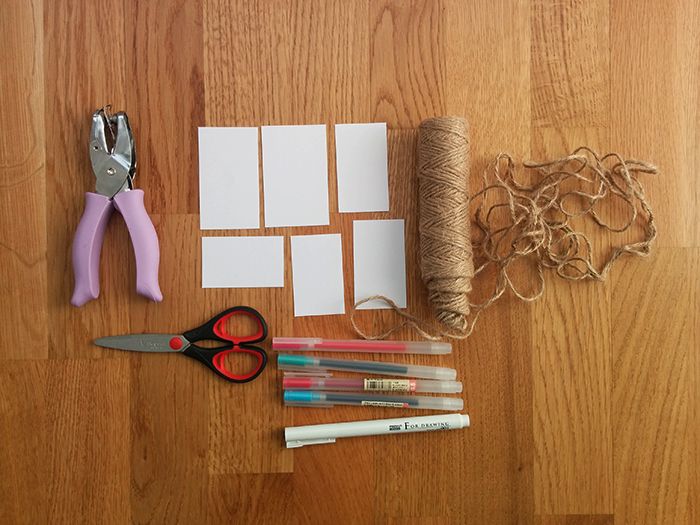 Steps:
cut out desired tag shapes;
cut the corners (or leave them, whatever you like; I also have a corner punch rounder which I got a while back, that's a great addition to tags/cards making without having to spend $$$);
now it's time to draw! I recommend doing that first on another piece of paper, just to see what you really want on your tags and to practice drawing a bit;
punch a hole;
done!

step 2
Here are my tags! I love leaves and dandelions so of course those are motifs on my tags! :) I think this is a pretty simple way to be creative and to make nice and unique tags!
Vesna ♥