Welcome to another Jane's Doodles Blog Hop stamp release! I'm happy to show you a new stamp set made by Jane and even though summer still hasn't arrived to Sweden (well, there are some hints of summer, but far from the real summer), I'm glad this set is all summer-y, as it should be at this time of the year!
This set is called Simon and you can get it HERE! ♥
BLOG HOP
Jane
me -> you are here! :)
Ange
Zrinka
Marion
Milka
Neha
Vika
Jane's Doodles blog
I made two clean and simple cards for this blog hop. The first one is all about Simon as you can see, and the special thing about him is that he's rocking the latest trend with glitter beards! :D ♥ I really love how Simon looks with glitter all over his face! :)
My second card is simple as well, and maybe I could've add something more to it, but I'm satisfied how it turned out (plus, I'll have plenty of time to experiment with this set in the future!). This one is a simple 'thank you' card or something like that, perfect for any occasion, I would say. :)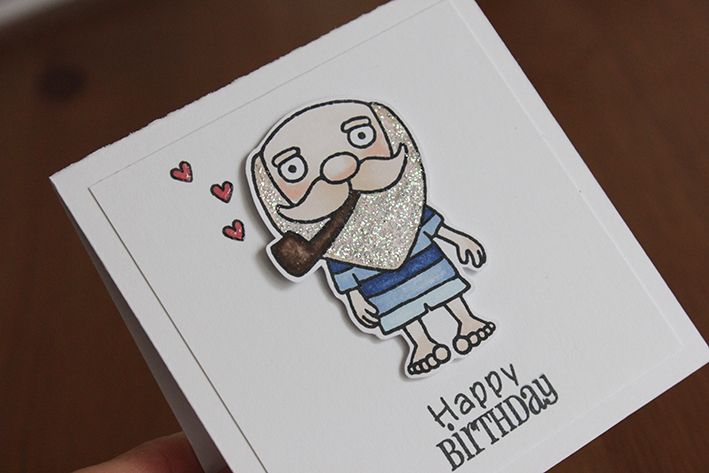 Giveaway!
As always, Jane is having a giveaway – you can win a stamp set of your choice! To get a chance for that please leave a comment HERE!
Additionally, Jane's Doodles is having 20% off on all stamps! If you wanna get your hands on some awesome stamps, including Simon, click HERE!
Thanks for stopping by and happy blog hopping!
Vesna ♥