After my first Nabla order back in August, I decided to place another order in October, and I'm still impressed with the fact that I received my order only two (2!) days after placing it (I placed my order on the 30th of Oct and it arrived on the 2nd of Nov)! Again, I ordered only eye shadows and to my surprise, I received two gifts with my order: one eye shadow and a small empty palette. Can't complain about that! :D
 PRODUCTS:
Entropy (€6,50 / 2.5 g) – described as "mid-tone mauve with sand-tone base"
Interference – gift with purchase
Ground State (€6,50 / 2.5 g) – described as "hazelnut duochrome with mauve-lavender glare"; I don't really see anything duochrome personally, I'd describe it as a nice lavender shade
Moonrise (€6,50 / 2.5 g) – described as "gunmetal with a hint of violet"
Zoe (€6,50 / 2.5 g) – lovely pale aqua green, I intend to use this shade as a highlighter
Circle (€6,50 / 2.5 g) – matte muted mauve shade; I'm pretty sure I have something similar from Rouge Bunny Rouge, but a bit lighter
Fahrenheit (€6,50 / 2.5 g) – not really my cup of tea usually, but I find this shade interesting for some reason so I gave it a go
Camelot (€6,50 / 2.5 g) – I can't get enough of matte brown shades with cool undertones
Here are my swatches!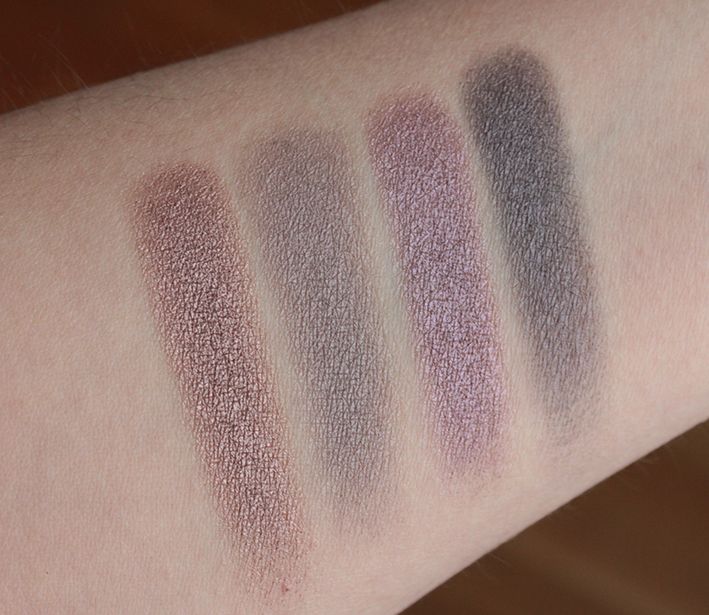 l-r: Entropy, Interference, Ground State, Moonrise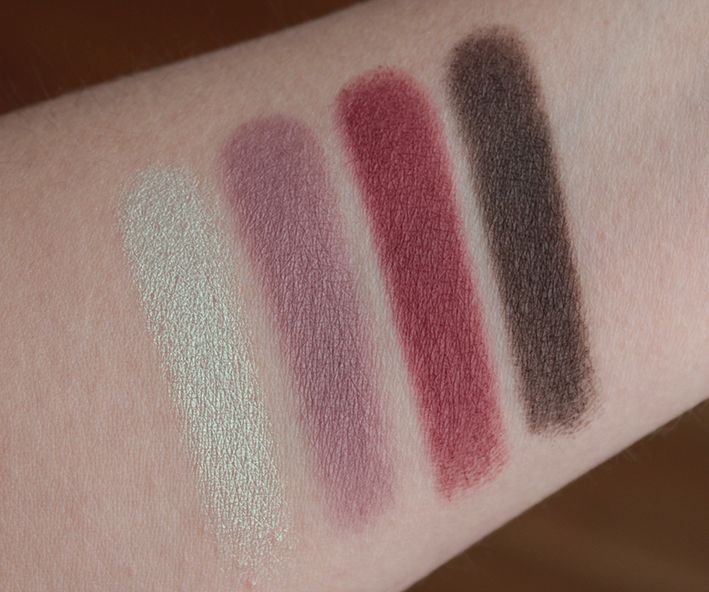 l-r: Zoe, Circle, Fahrenheit, Camelot
 Vesna ♥