Here's something creative that you can easily do yourself. A while back I purchased a few IKEA RIBBA frames and instead of using them as picture frames, I decided to draw something myself and then simply frame it. I haven't noticed this earlier, but when I placed my drawing inside the frame, I realized the frame surrounding it was beige and not white. I checked IKEA's pictures and online they all look white so I'm not sure if this is an older version of frames or what. Anyway, I'll have to paint that as well because I don't like the beige version.
WHAT YOU NEED:
frame of your choice
thicker white paper (measure the dimensions of your drawing and then add 1 cm on each side because you don't want it to be the exact same size as "window" in the center of the frame; of course, this applies assuming you're having this type of frame that I used)
tape (you need it to tape your drawing; you can use any kind of tape, I used washi tape)
drawing pen (I used Marvy Uchida for drawing pen which dries instantly and is water-proof so there's no smudging; thicknes: 0.1, but you can choose a thicker/thinner line)
scissors (obviously :D)
TIPS & TRICKS
Choose your motive and then try to draw it on another piece of paper first, especially if you're not really into drawing and don't have experience. It might be easier once you start drawing on your *really* paper :)
Play around. You don't need to keep it minimalist as I did, you can use colors or whatever other media you prefer ;)
And, last, take your time. I really enjoy doing this so this is like a therapy for my mind. Even if it's not perfect I don't care, I just enjoy the process.
This also makes a perfect gift. Don't you think so? ♥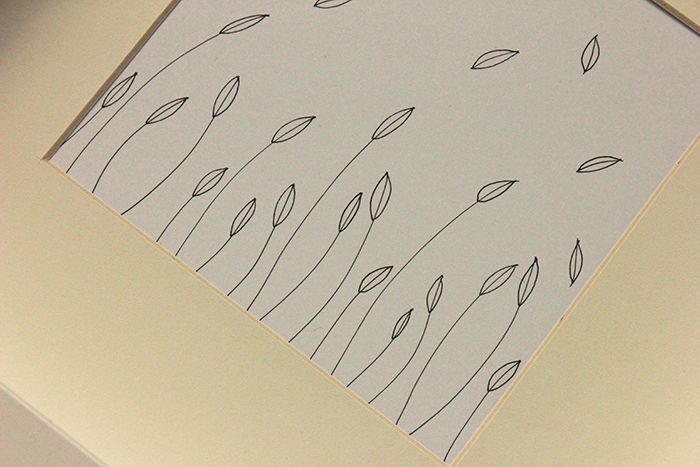 Hope you like my suggestion and that you find it useful or at least you'll use it as an inspiration for something else!
Vesna ♥