If you're following my Instagram account (link) then I'm sure you know how much I love smoothies! Today I was inspired to try something new so I made a smoothie with beetroot. That's actually one of my favorite vegetable and I could eat it as main course every day! :D
INGREDIENTS (super simple!):
handful of blueberries (mine were frozen but I let them stay for a bit since I'm using hand blender at the moment)
1 ripe banana
2 dcl beetroot juice (and some beetroot)
1 dcl oat drink (or you can add anything else – coconut, almond, dairy milk…)
I usually add a tsp of maca powder but completely forgot this time. Anyway, I really liked this smoothie because it did taste like beetroot but less intense. :)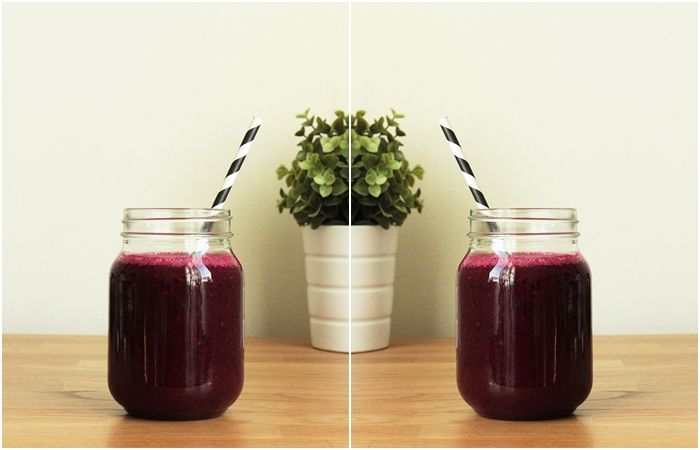 Enjoy!
p.s. I love these black and white paper straws that I got at Granit store!
Vesna ♥