In my upcoming posts I'll be sharing some of my all time favourite beauty products, and my first post is about my favourite neutral eyeshadows. ♥
As you can see, it's only four of them and their names are:
Inglot 467DS – perfect shade to apply to inner corners or as brow bone highlighter, contains teeny tiny particles
Inglot 390M – the perfect all-over-the-eyelid base shade which I always use as my first shade to cover my eyelids so I could have that nice, even base (matte)
Inglot 360M – my favourite shade to apply to the crease, perfect for those who would like to wear eye makeup but not something too visible (matte)
Rouge Bunny Rouge Blackpepper Jay – my first matte eyeshadow from RBR and by far my favourite one ♥ I often use only this eyeshadow for everything I can think of since it's highly blendable and it can be used as the perfect smokey eyeshadow, but as well as a base eyeshadow, too. 
Once I swatched these eyeshadows I noticed how much they remind me of Urban Decay Naked2 Basics so I posted swatches of that palette below so you can compare them. :)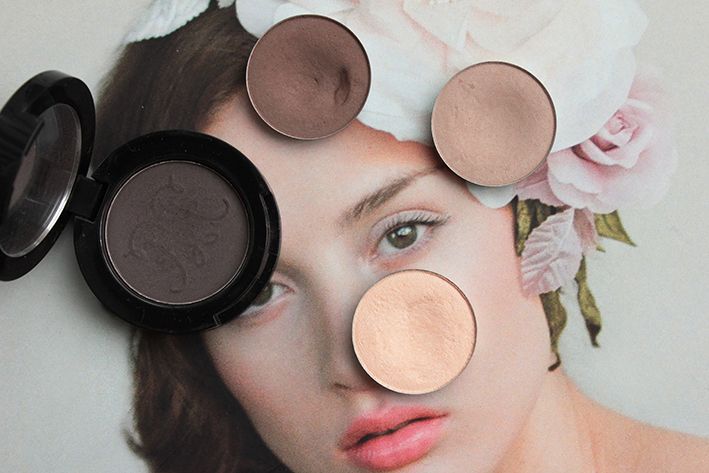 l-r: Inglot 467DS, Inglot 390M, Inlot 360M, Rouge Bunny Rouge Blackpepper Jay

Urban Decay Naked2 Basics
If you would like to recommend some neutral eyeshadows, feel free to do so. Please just keep in mind that I buy only cruelty free products. :)
Thank you for stopping by!
Vesna ♥