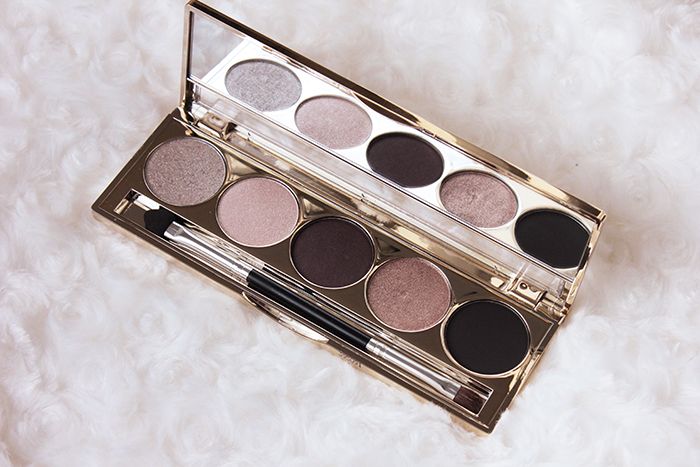 This year IsaDora launched a gorgeous holiday makeup collection but I managed to pick only Golden Eyes Palette since I'm trying to resist all these pretty and shiny things, but it doesn't work always. :D I actually don't have many products from IsaDora since it's not really popular in Croatia nor do they have a nice selection of products. But, here in Sweden, since it is a Swedish brand, it's a completely another thing. The selection of products is great and not to mention all collections they launch every month or so. I'm actually happy to discover such a nice brand with affordable prices (compared to Swedish prices, that is).
This won't be a review post since I got this palette only two days ago and besides swatching it, I haven't tested it yet. I'll just describe my first impressions shortly and show you my swatches and photos of the palette. :)
The palette comes in a smooth golden packaging (heaven for fingerprints, ha ha!). It contains five eyeshadows with net weight 7.5 grams which makes it 1.5 gram / each. Palette costs 179 SEK (€19.50) making it 35,80 SEK (€3.90)/eyeshadow. I'd say it's a nice deal. Eyeshadows have an interesting formula. Except for the first one, they all have some sorts of buttery feeling under fingers. Not really sure how to describe it. So soft and smooth. The first one is only glitter but not that common fall-out glitter. It's somehow smooth and you can't even feel that it's glitter. I recommend applying it on top other eyeshadows and with something sticky underneath.
So, that would be all for now. Not sure if I will review it since this is limited edition and probably won't be out for a long time, but I will create a look with it this weekend. :)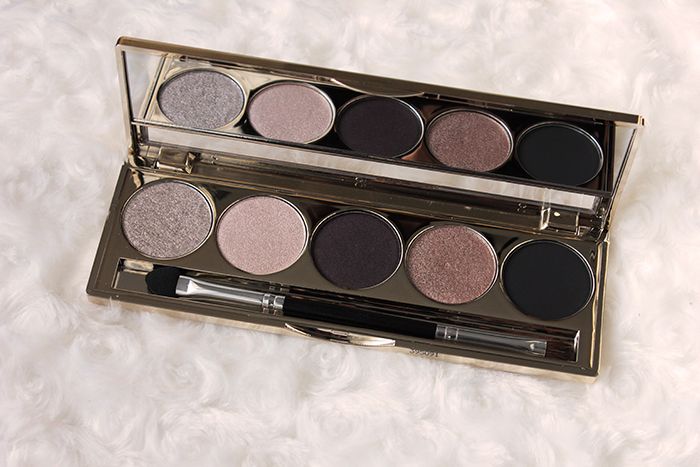 swatches without any base, taken in natural daylight (shade)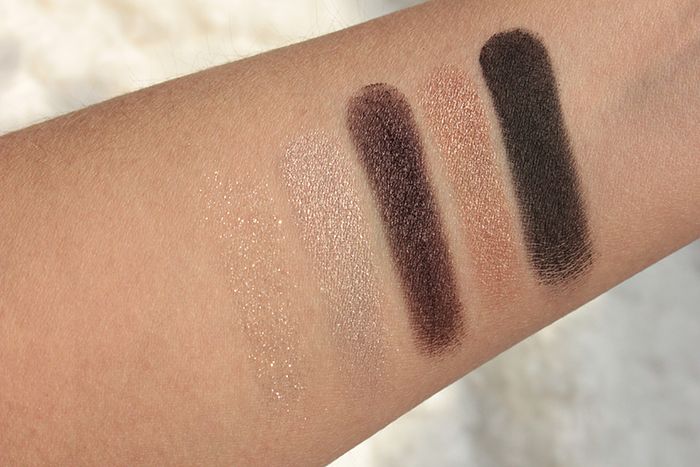 swatches without any base, taken in natural daylight (sunlight)
 Vesna ♥