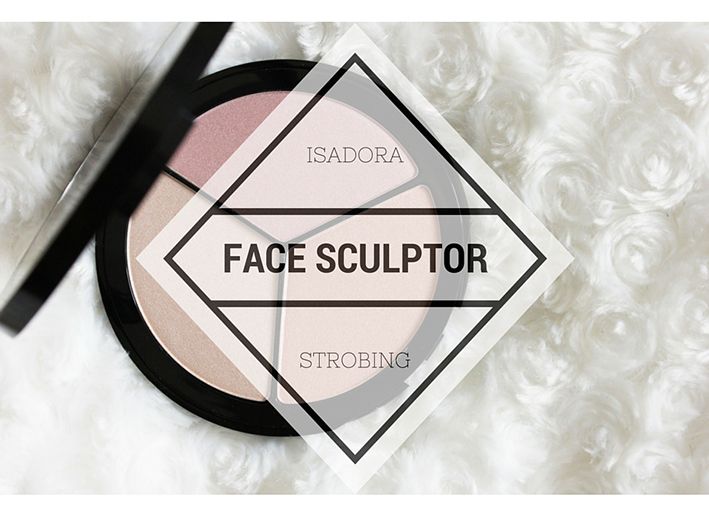 Recently IsaDora launched a new collection which contains some strobing products and after seeing some photos I decided to get the Face Sculptor Strobing highlighter. The main reason I purchased it is the fact that it comes in two combination of shades: Cool Glow and Warm Cool. I ended up getting the shade Cool Glow since I have cool undertones and I liked how this product contains three different shades for each undertone.
The packaging is really good, doesn't take up much space and I like how all shades come in separate pans which means you could easily depot them. The pans itself contain quite a decent amount of product – 6 grams/each which means you get 18 grams of product for 200 SEK (22$). Unfortunately, that's everything I like about this product.
I purchased it without trying it first (it just arrived to the store so they didn't have some testers), but since I like IsaDora's products I figured I would like this one, too. Well, I was wrong. The formula is kinda rough, if that would be the right word to use. I mean, compared to their eye shadows, which have an amazing buttery formula, this one is nowhere near it which is a real shame because this product had so much potential. And since the formula isn't smooth and nice, it doesn't look nice and smooth on skin either. It looks like I applied it by mistake or haven't blended it out nicely and it emphasizes EVERYTHING, even something that isn't there, LOL! I tried using different brushes and my fingers, but no help there. I guess I'll simply use it around my eye area which is fine, but that wasn't what I planned (and I wouldn't get it only to use around my eye area since I have enough eye shadows which I use for that purpose).
I think I might try out the liquid strobing products instead. Those might work better for me. Hopefully. :)
Anyway, here are a few more photos and swatches!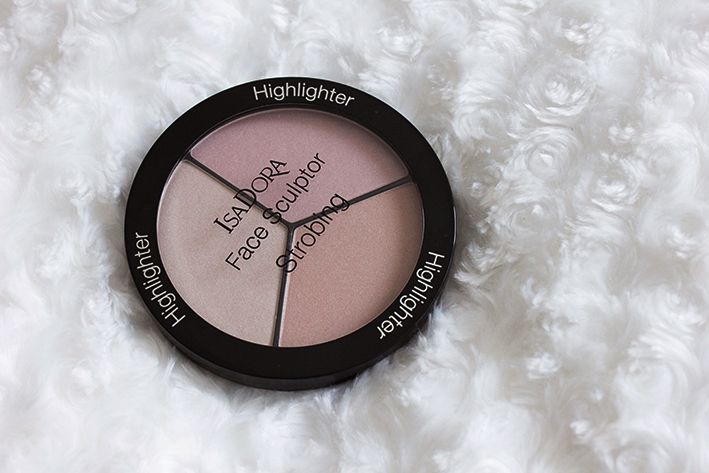 Have you seen this product in stores? Tried it maybe? :)
Vesna ♥