It's been a month since I purchased my first Kat Von D Everlasting Liquid Lipstick in shade Mother and I'm finally posting my review and photos! Since everyone and their mother were raving about these lipsticks I knew I had to get at least one shade! I had a few shades on my to-buy list, but apparently we didn't get all shades here in Sweden so I ended up getting only shade Mother. Shades such as this one are my go-to color since I feel really comfortable wearing them, and they don't look terrible in case they wear off or something like that (unlike any darker shade).
I don't really have a lot of experience with liquid lipsticks (I have only one liquid lipstick and that one is from Stila*, which isn't cruelty free so that comparison isn't relevant), and I can't compare this formula with any other popular brands, but I've noticed that Inglot recently launched new matte liquid lipsticks and I' think I'll visit their store pretty soon. ;) Anyway, moving on!
Review
Shade Mother is a cool toned dusty pink shade, it comes in a simple and sleek tube which contains 6.6 ml, with a screw cap and a doe foot applicator. The size of the applicator is really great; I never had any issues while applying the lipstick but keep in mind that this shade really is my lips but better and that can't hurt. The formula of this shade is on the thicker side, but it applies evenly, without any issues. The coverage is almost completely opaque which means I prefer to apply two layers to get complete coverage. It dries quickly after application – less than a minute, and it has a matte finish. When it comes to how long does it last on my lips and how does it feel, I have to say I did expect it to be better. How long it lasts depends on: how I applied it (one or two layers), did I eat/drink something (if I did then it starts wearing off after 2-3 hours) and if I'm licking my lips. If I consider everything I mentioned, the range I experienced is 2-7 hours which is quite a difference! And, now I'm getting to how does it feel on the lips. Well, I usually don't lick my lips, especially if I'm wearing a lipstick, but after my first application I kept having this unbelievably dry feeling on my lips! Like all moisture simply got sucked out! So, I kept licking my lips, LOL! Which resulted with this shade wearing off after 2-3 hours. The next time I applied it, it felt a bit better, but still quite dry, compared to some other matte lipsticks I have (not liquid). And every time after that did feel a bit better, so I guess it also takes time for me to get used to liquid lipsticks. Even though it is quite dry on my lips, they don't feel or look bad after I take it off, which is a positive surprise. I was expecting a disaster the first time I wore it. :D
Kat Von D liquid lipsticks contain 6.6 ml of product and they cost 215 SEK (which is roughly $25). This brand is available in Sephora and it is cruelty free!
Here are my photos, swatches and in the end you can see how it looks on me!

indoor lightning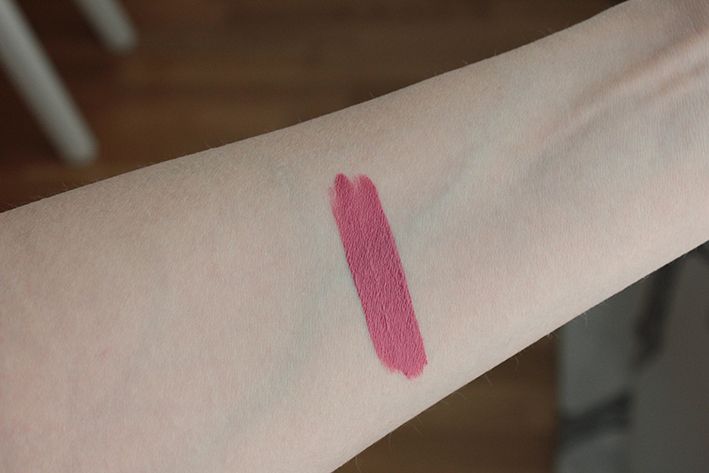 natural daylight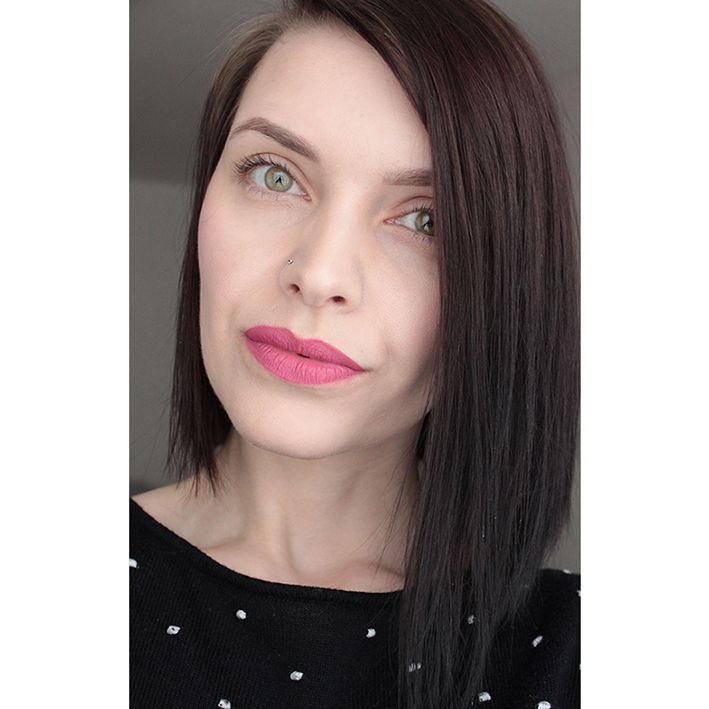 How do you like shade Mother? :)
Vesna ♥
*in November 2015 I decided to buy only cruelty free products, but I still own beauty products from non cruelty free brands