I discovered Rouge Bunny Rouge not that long ago and by now I've managed to collect a nice selection of their products. I mostly own RBR eye shadows but today I'm reviewing one of my holy grail products – Prelude In The Clouds Aqua Primer. My skin has really changed over the time and the older I am, the more careful I need to be with my products. I used to love silicone-based primers but as my skin changed I started using water-based primers and now I can say that they are way more suitable for my skin and that my skin really loves them. I have dehydrated combination skin that sometimes is sensitive. I don't have any bigger issues, but I still need to take well care of my skin. So, what do I love about this product and what is so special about it?
Let's begin with how Rouge Bunny Rouge describes this product:
This water-based texture is so light and refreshing on your skin that you will feel like floating through the clouds…
I can only say that I do agree with it. This products really is amazing and I can't praise it enough. The texture is indeed light, it goes on so easily and it doesn't take long for it to absorb. I use it all over my face and not only as a primer. When I feel like it, I use it as a moisturiser, too. And that's what makes it special – it's a 2 in 1 product. Like being a perfect primer isn't enough, it had to be an excellent moisturiser as well. :) Whenever I apply it, I do have the feeling that my skin is grateful. It gives me such a refreshing feeling. Of course, it works great as a primer – my make up is long-lasting until I take it off.
When it comes to the packaging, I was really impressed with the design of the box and the bottle itself. On the photo below you can see how the packaging looks like. The primer comes in a glass bottle and the rest of the packaging is hard cardboard which can be recycled (the bottom is plastic). The cardboard is really simple but I like the very idea of such packaging and presentation. Definitely something new and eye-catching.
The bottle has a pump which isn't the best ever since it's a bit stubborn so, what I like to do is to squeeze it two times to get the product into my hand. Otherwise, I have the product all over my table and floor since the pump is just uncontrollable. :D
You can get this product here, they do ship worldwide and the rate isn't high. This product costs €53.00 and it contains 30 ml of product. If you're in Sweden, it takes approximately 2 weeks for the package to arrive.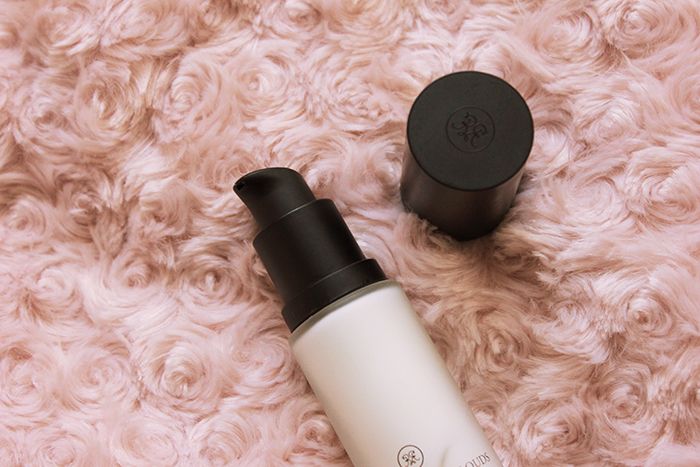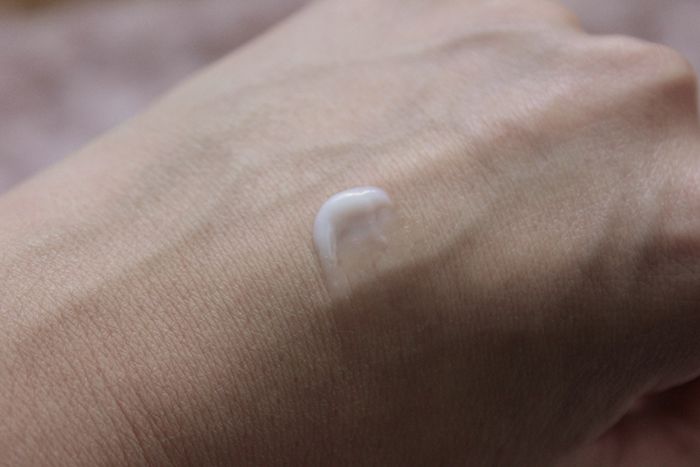 Ingredients: AQUA / WATER, GLYCERIN, CYCLOPENTASILOXANE, DIMETHICONE, GLYCERYL STEARATE, HIPPOPHAE RHAMNOIDES FRUIT EXTRACT, IRIS FLORENTINA ROOT EXTRACT, PEG-100 STEARATE, PHENOXYETHANOL, SACCHARIDE ISOMERATE, NYLON-12, BUTYLENE GLYCOL, CETYL ALCOHOL, PROPYLENE GLYCOL, CETEARYL ALCOHOL, CAPRYLYL GLYCOL, CARBOMER, BISABOLOL, METHYLPARABEN, DISODIUM EDTA, PEG-20 STEARATE, TOCOPHERYL ACETATE, RETINYL PALMITATE, GLYCOPROTEINS, SODIUM HYALURONATE, BUTYLPARABEN, PENTADECALACTONE, SODIUM HYDROXIDE, ETHYLPARABEN, PEG-8, HELIANTHUS ANNUUS (SUNFLOWER) SEED OIL, ISOBUTYLPARABEN, PROPYLPARABEN, TOCOPHEROL, CITRIC ACID, ASCORBYL PALMITATE, BHT, ASCORBIC ACID